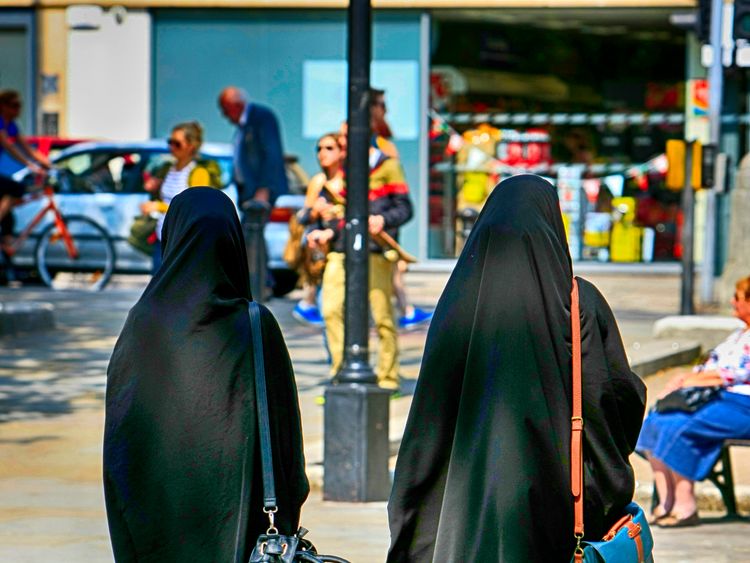 Sayeeda Warsi, Johnson's colleague in the Conservative Party, and a member of the House of Lords, accused him of making "hate crime more likely" with an indefensible "dog-whistle" reference to fully veiled Muslim women.
Armeena Khan on Wednesday called out former London mayor, Boris Johnson, on his derogatory remarks about women who opt for "full-faced veils".
"Yet another privileged middle-aged bloke telling women what they can and can't wear. It is her RIGHT to choose which goes hand in hand with British values", wrote the Pakistani-Canadian star.
"Muslim nations are themselves regulating and banning the niqab and burqa - as in both Morocco and Turkey where these coverings are seen as an invasion of Salafist affinities and a risk to national security and societal integrity", she pointed out.
Johnson is yet to issue a response. "I will defend the basic principle which is the right to choose". "If we fail to speak up for liberal".
Sakurai Teases a Mysterious New Mode for Smash Bros
As revealed on Wednesday morning's Nintendo Direct presentation , one of the game's new features is an option called Stage Morph. With that in mind, it's unsurprising to see the company bring the controllers back for the Switch's upcoming Super Smash Bros .
World Cup hangover lingers over Premier League kick-off
BT Sport is delighted to reveal the Premier League games it will show exclusively live on TV and online in October and November. Ian Wright believes that Tottenham will miss out on the top four this season in the Premier League .
Facebook apologises after confetti and balloons appear on posts about Indonesian quake
The latest quake was felt strongly on the island and followed a 7.0 magnitude quake on Sunday that killed at least 131 people. The first quake, a 6.9 magnitude event, killed almost 350 people, according to Indonesian state media .
A string of other Conservatives have queued up to criticise Johnson, with Theresa May saying he used the wrong language and Lord Sheikh calling for the whip to be withdrawn.
It found that some 60 percent of respondents did not believe Johnson was "racist" to compare the appearance of women in burqas to "bank robbers" or "letterboxes", and, moreover, that 60 percent of people would support following Austria, France, Denmark, and several other European countries in actually banning the oppressive garments - something Johnson himself said was a step too far.
But Conor Burns MP, a vocal supporter of Mr Johnson, said it was "bizarre" for Commissioner Dick to use her position to look into the comments with rising crime in the Capital.
She noted that women should not be answerable to anyone if they wish to wear a burqa.
Have something to add to the story?